How to sew a Medical Face mask
Hello again. Today I found another very interesting sewing tutorial to make a face mask. This is a brilliant pattern and I was excited when I saw this. It is easy and you can sew this very quickly. There are no difficult pleats and the mask looked really comfortable. It even has a pocket to place the filter.
If you are helping to make face mask for the community, I believe this is a perfect pattern to begin with. Hope you will give this a try but do check with your local hospital or clinic on the type of masks they would prefer before you begin.
Note: In case you are unable to get to the description box of the tutorial, here are some of the information from homemadeonourhomestead channel, the owner of the video. All credit goes to her for the excellent tutorial.
Disclaimer: These masks are not going to prevent you from contracting any sort of respiratory illness. They are meant to be used as a temporary solution and will only provide minimal protection.
Removable filter:https://amzn.to/2wa3gTx
FABRIC CUTTING INSTRUCTIONS:
(2) pieces of fabric for the interior filter pocket cut 10" long x 8" high
(1) piece of fabric for the exterior of the mask cut 10" long x 8" high
**make sure you wash, dry and iron your fabric pieces BEFORE cutting**
piece of synthetic cotton clothesline 3/16 in cut to 50-60" (the longer it is the more adjustable the fit)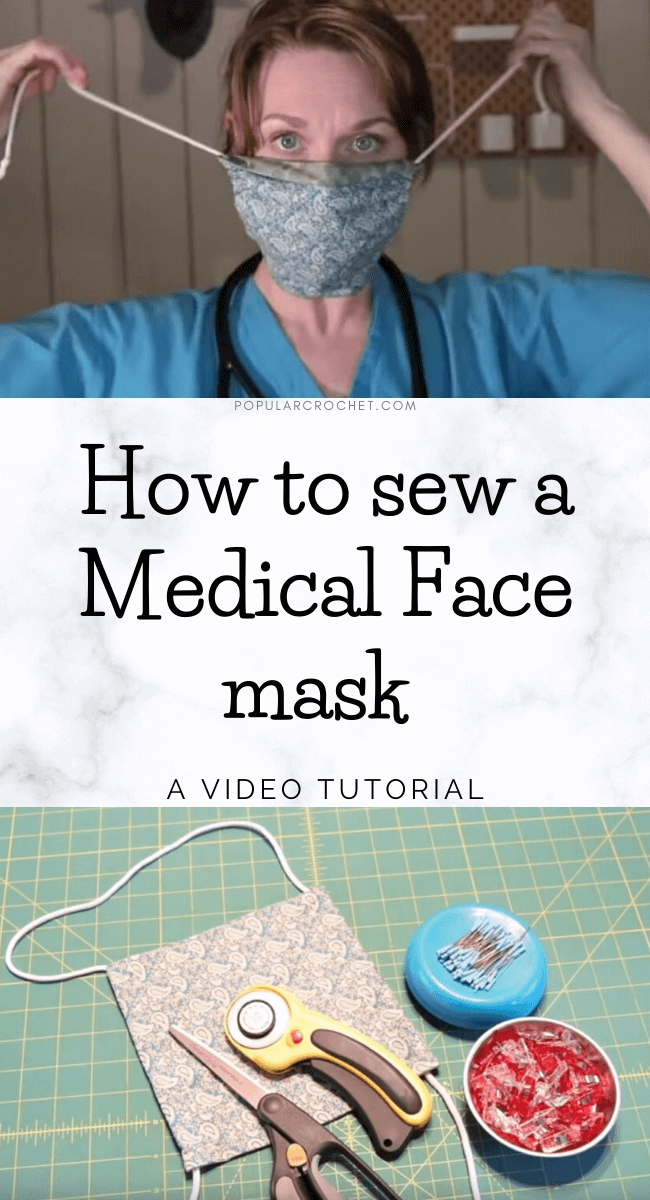 Check out some other wonderful sewing tutorials here in Stitch and Sew Craft.