DIY Pikachu Sock Plushie
If you are a pokemon and pikachu fan, have you thought of making your own Pikachu plushie with a simple pair of yellow socks? Well, it is totally possible and I was surprise myself.
This pattern and tutorial featured here is so cute and adorable. All you need are socks, felt, stuffing, foam and some sewing skills. Check out the tutorial and you will know what i mean.
Have fun and happy crafting.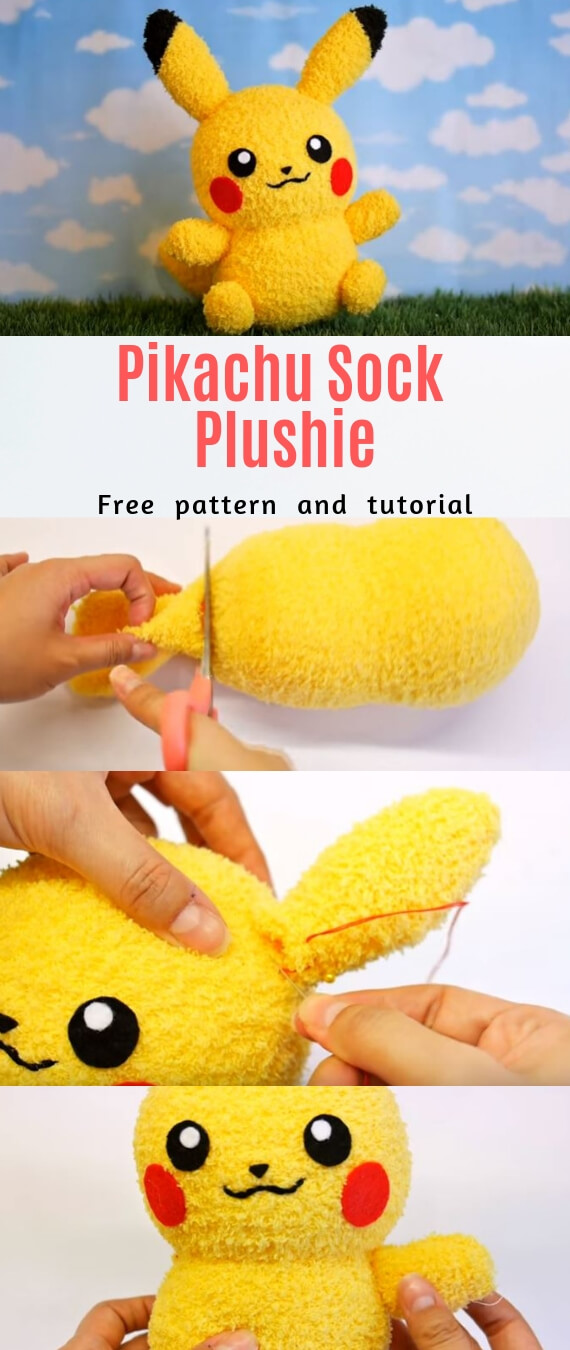 Check out some other wonderful sewing tutorials here in Stitch and Sew Craft.