How to sew a Sunglasses case
Hi again and today's featured tutorial is how to sew a sunglasses case. If you don't have a case to house your sunglasses or just want to make one, then take a look at this cute tutorial.
If you are a beginner in sewing, this tutorial has step by step instructions and is a very easy to follow. Hurry and get some pretty fabric to get started. You would need 2 different fabric (outer and lining), quilt batting and a zipper.
Have fun and happy sewing.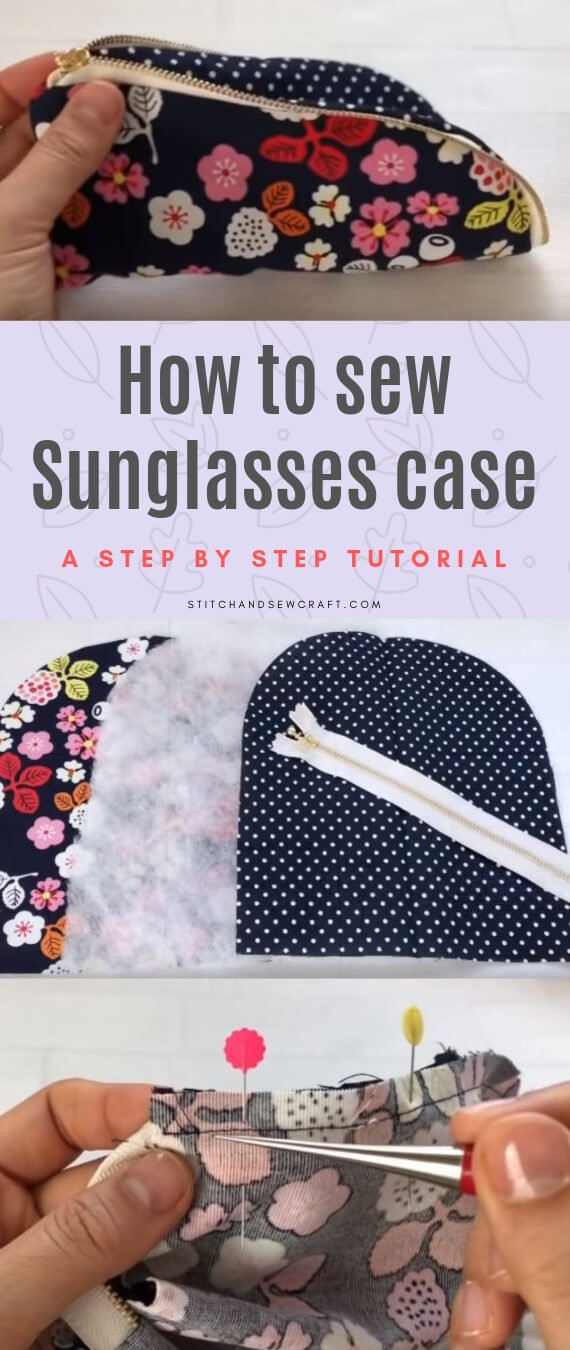 Check out some other wonderful sewing tutorials here in Stitch and Sew Craft.