Mini Pouch bag
Hello, this is a cute mini pouch bag which you can make without using a sewing machine. You just need some fabric, zipper and hot glue gun.
The tutorial is simple and easy to follow. There is a template provided and you can use any type of cotton fabric.
I am sure you will enjoy this and this is just the beginning of more sewing projects to come..
Get started and enjoy!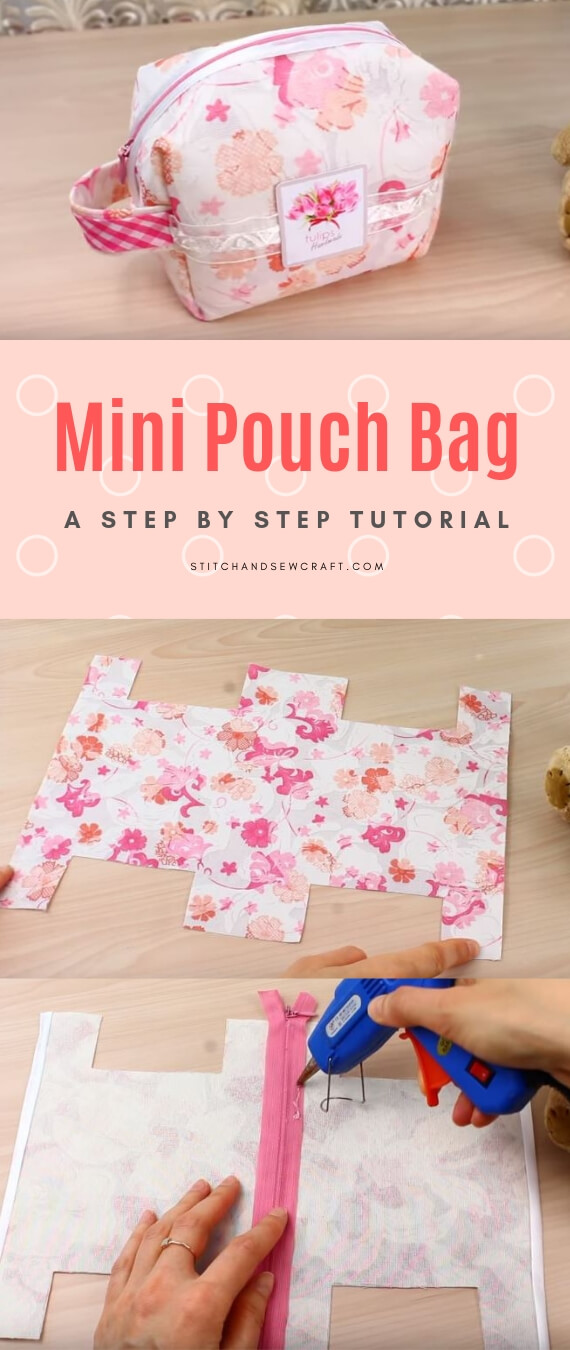 Check out some other wonderful sewing tutorials here in Stitch and Sew Craft.
Thanks and credit to DIY Crafts TV for providing this pattern and tutorial.